Aerial view of the site

Wednesday, February 1, 2006, 11:09 AM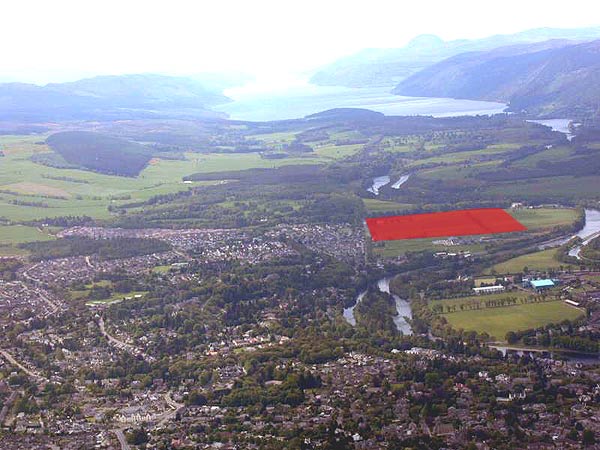 Click to view full-size

This aerial view shows how the proposed development will impact the scenic site of the new bridge crossing and surrounding area. The section marked in red shows the area covered by the proposed development with the river skirting around it. Below that you can see the Canal Pitches, Bught Park, The Islands and Whin Park with Loch Ness in the background.

Original Image (C) Heather Swinton.