Saturday, December 6, 2008, 01:30 AM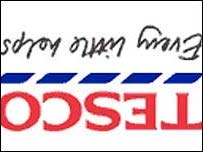 COUNCILLORS opposed to plans for a fourth Tesco store in Inverness are taking the unusual step of attempting to have this week's planning approval overturned.
By last night, nine councillors had signed a notice of amendment calling on the council's planning, environment and development (PED) committee to overrule Tuesday's decision.
The notice, signed by councillors John Holden, Roddy Balfour, Hamish Wood, Sandy Park, Janet Campbell, Jimmy MacDonald, Fraser Parr, Pauline Munro and Glynis Sinclair, is expected to be lodged with the authority's assistant chief executive Michelle Morris today.
Under the council's standing order rules, elected members who wish to have a decision on a planning matter debated are entitled to place a notice of amendment, providing it is done within three days of the planning committee.
The notice must be in writing and signed by eight members of the council, including at least one third of the membership of the relevant planning committee.
It is understood the notice will go before members of the PED committee on 21st January.
Councillor John Holden, who was leading yesterday's move with councillors Roddy Balfour and Fraser Parr, argues the application by Tesco is premature and should remain on hold until a decision is made on the long-awaited Inverness bypass.
He fears that allowing the development at Dores Road, Holm, to go ahead will decimate local shops and believes the planned store is too large for the area.
"This notice of amendment will ask for the decision to be overturned," he said. "It is as simple as that."
Tesco, which already has three stores operating in the city, was also granted approval to build a petrol station, four smaller retail units, doctor's surgery and community building.
Members of the Inverness, Nairn, Badenoch and Strathspey planning and applications review committee voted eight to four in favour of the development.
Responding to news of the amendment Doug Wilson, Tesco's corporate affairs manager, said: "The decision taken on Tuesday was part of a local democratic planning process and was fully supported by the officer's recommendation."
As published In Inverness Courier 05/12/2008