Tuesday, March 8, 2011, 07:07 PM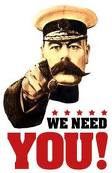 The bulldozers have moved in and nobody is updating this site!!
Tescotown.co.uk urgently require a SERIOUS objector to the spread of Tesco in Inverness to take over the updating and moderating of this website. If you object to Tesco, have some spare time and can type, YOU can update this website.
Duties are:
Keeping the website up-to-date with developments.
Moderating comments and petition entries received.
The website also receives frequent contact from Radio and Press requesting interviews and comments so if you're passionate about stopping the spread of Tesco YOU HAVE JUST FOUND YOUR PLATFORM!
Email us from the "Contact" section with full details of what you can bring to the site. All applicants will be "vetted".
We don't want any spies in the camp.
Next