Thursday, June 9, 2011, 08:36 PM

HOW CAN TESCO GET AWAY WITH THIS?
Please scroll down to see the shocking story.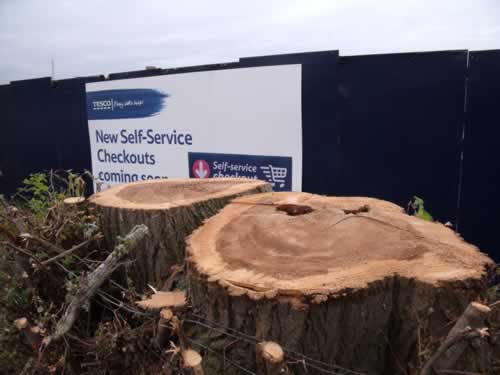 In a lightning operation Tesco cleared a stretch of established and ancient trees that bordered their new "Eco Friendly Tesco" site at Dores Road, Inverness. Local residents were shocked as they passed the carnage on their way home.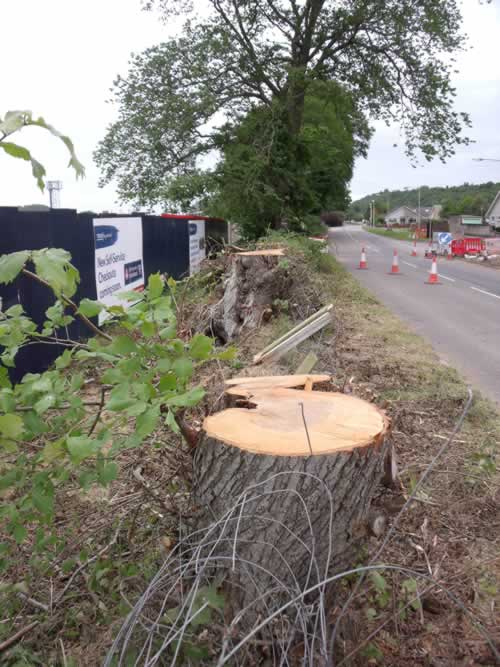 One resident especially was shocked, as just a few days before he had visited the site manager to complain about noise and vibration and had been promised no more trees woud be cut-down.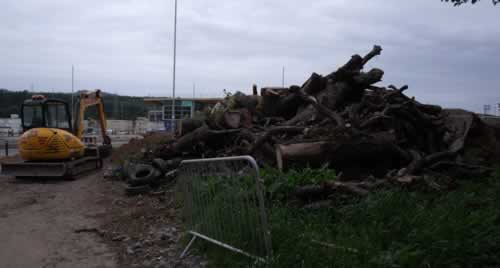 How could the local council possibly condone this? The published plans had a reassuring border of retained trees. Tesco say the trees were diseased. It's funny how the only trees affected in a seven mile stretch of treeline from Ness Islands to Dores now leave a gaping hole beside the new Tesco.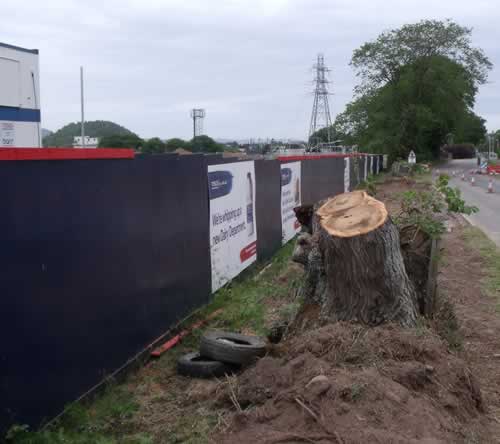 These trees were OUTSIDE Tesco's hoardings!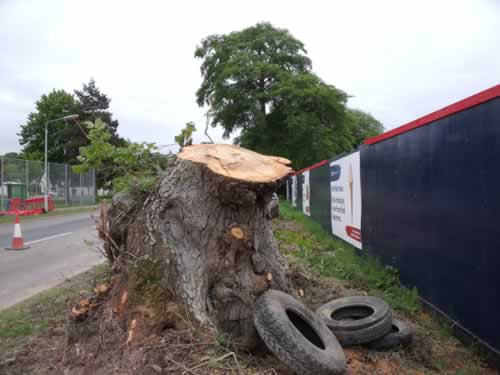 The "Eco" label for this store is a complete joke. Ancient trees have been eliminated for no reason other than making Tesco more conspicuous on the landscape. DISGUSTING!
Next